The past months have been intensive. We are happy to see that more and more surgeons trust Intensity and their feedback is consistent with results of the clinical research.
The interim results of a study, conducted by Dr. German Bianchi - a cataract, corneal and refractive surgeon and director of corneal transplant service at Dr. Nano Eye Clinic in Buenos Aires, were presented in a SAO Cataract Update Course in May 2021. The outcomes demonstrated an exceptional uncorrected monocular defocus curve.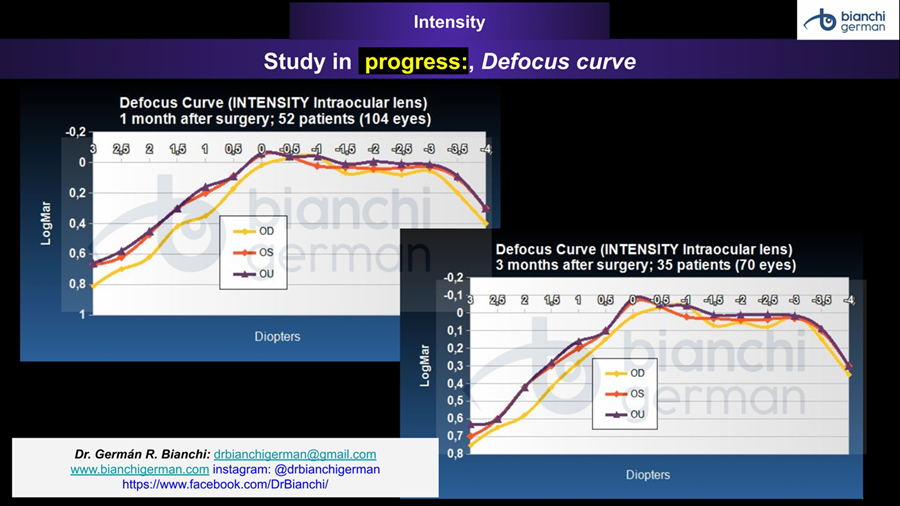 A comparative study of Intensity and Panoptix, conducted by Dr. Santaro Noguchi and Dr. Koji Nimi of Saneikai Tsukazaki Hospital, Japan, was presented at the ASCRS 2021 Congress. The study demonstrated non-inferiority of Intensity at any distance, a low amount of halo and glare and exceptional patient satisfaction with near and intermediate ranges. A statistically significant advantage was demonstrated in the use of mobile phones and prolonged near work.
This correlates with the results of a clinical evaluation performed by Prof. Assia, director of the Applied Eye Research Center at Meir Medical Center, that were presented at the HSIOIRS 2021 Congress in Greece. Outcomes included a flat defocus curve, a low level of halos and glare, exceptional near vision and a high visual function score.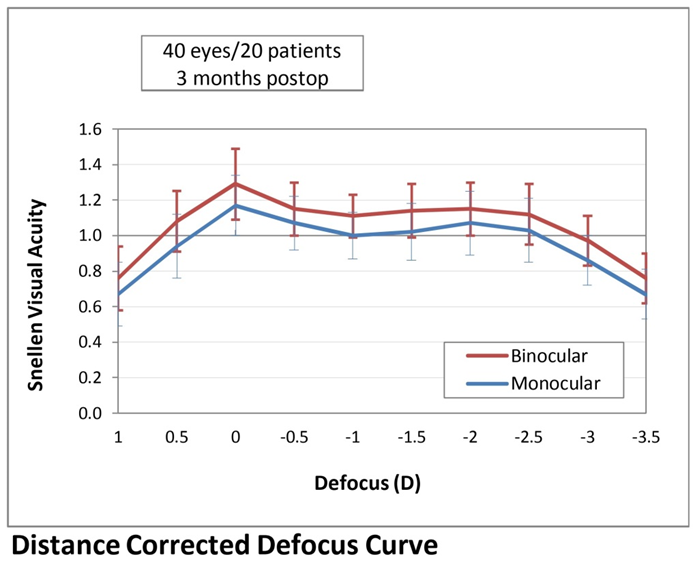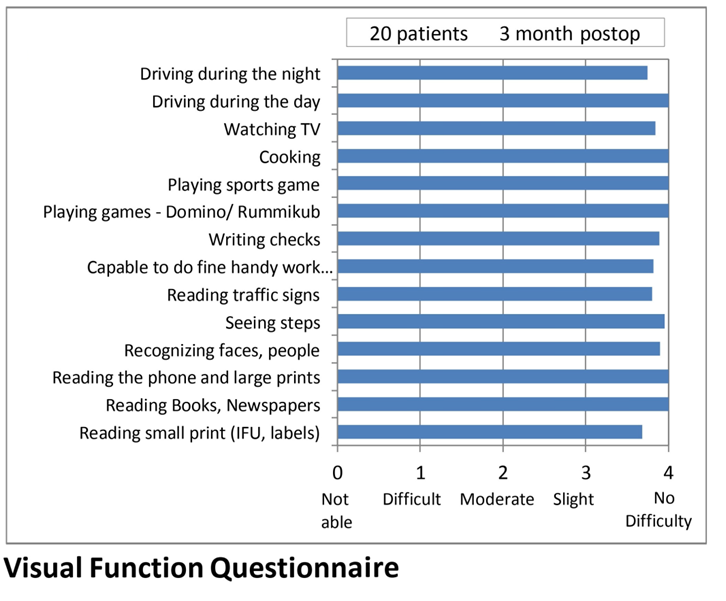 Feedback from other countries confirms the findings above. We are working to obtain approval for retrospective data collection and submission of articles in peer-reviewed journals.